2023 Summer Open [Block] House Series

2023 Summer Residency

June 17, July 15 & August 12, 2023
@ The Block House
Join us on August 12, 2023, for the final presentations of the 2023 Summer Residency cohort. We open our doors at 12 noon with an exhibition showcasing work produced by the Fellows this summer. Presentations will follow, starting at 1pm and concluding at 4:00pm:
12:00pm - House opens + light refreshments served
1:00pm - Abdus Salaam (Bedroom 2)
1:30pm - Emmet Sutton (Corridors, library wall)
2:00pm - Liza Goncharenko (Living Room wall)
2:30pm - Immanuel Oni (Library)
3:00pm - Alicia Escamilla (Dining Room)
3:30pm - Kevin Hofmann (Dining Room)
This event is free and open to the public. No registration necessary.
︎︎︎ Plan Your Visit
The public and invited guests are welcomed into the Block House three times throughout the 2023 Summer Residency for the Open [Block] House Series. Each Fellow occupies a space in the house where they display drawings, diagrams, artifacts, prototypes, images and text relating to their projects. Visitors are welcome to freely stroll these spaces and explore.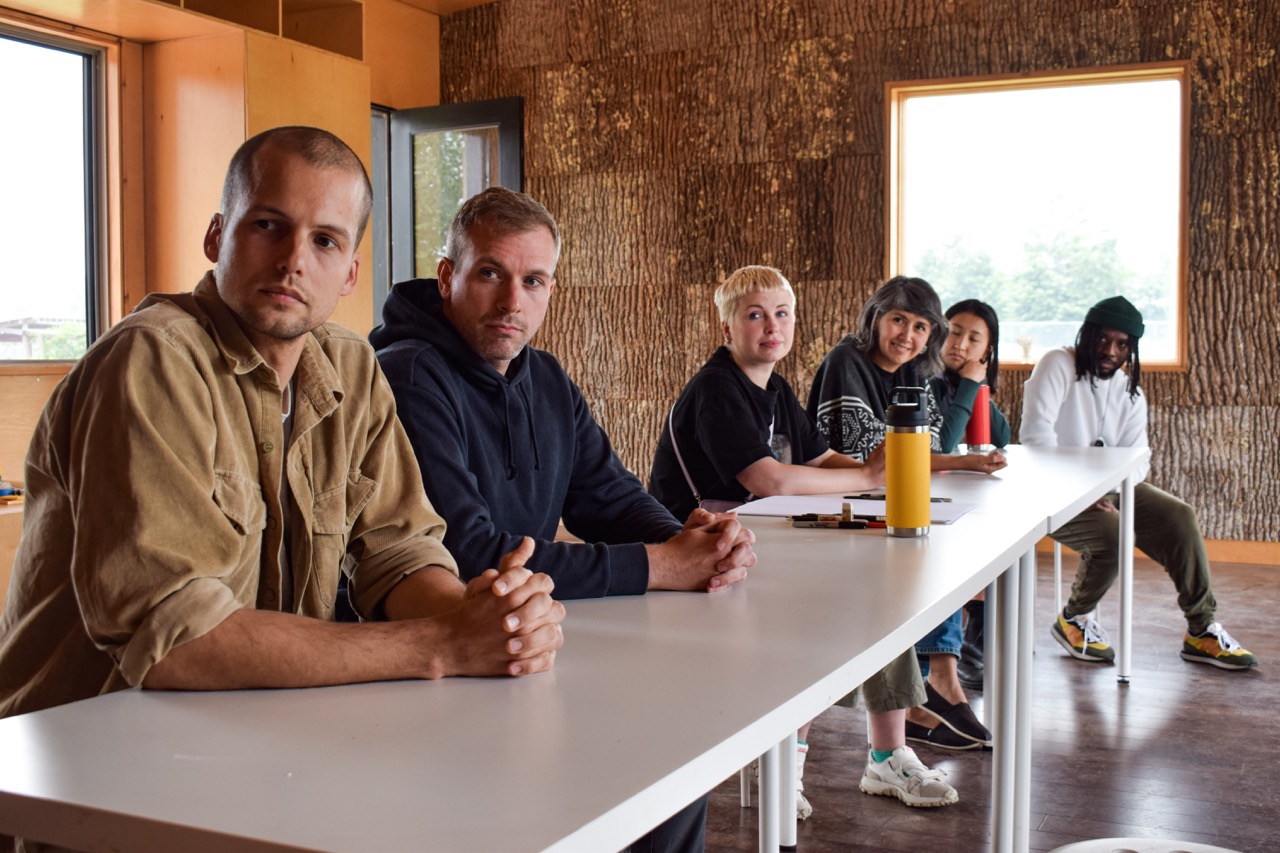 2023 Summer Residency
︎︎︎ Residency
2023 Summer Dinner Party Series
︎︎︎ Event
2023 Summer Exhibition
︎︎︎ Exhibit