The Brooklyn-Queens Expressway is crumbling, and federal funding is on the table for repairs, but what about radically reconsidering the entire divisive and polluting highway? How can we use this opportunity to mitigate climate change, redress historic environmental injustice, and significantly improve quality of life for all New Yorkers? These and other questions were addressed in a series of panels on highway removal, alternative transportation systems, community land trusts, and visions for the future, led by experts and community members.
At the BQE 2053 Symposium, four diverse panels focused on community engagement in deciding the future development of a potential 'land bank' between existing neighborhoods and a radically re-imagined Brooklyn Queens Expressway (BQE). If the BQE, with freight moved to rail and water, were to become a tree-lined narrower boulevard rather than a trenched or elevated highway, what would communities want to do with this newly available 'land bank' in the threshold between their vibrant existing neighborhoods and a de-carbonized sustainable multi-modal transportation network?
Supported in part by a generous grant from the National Endowment for the Arts (NEA), the IPA BQE 2053 Symposium brought all voices to the table, including government agencies, elected officials, policy makers, transportation, housing, and climate experts, and residents of Brooklyn and Queens, propelling this important conversation about the future of New York City to the forefront.
︎︎︎ Visit the BQE Website
Related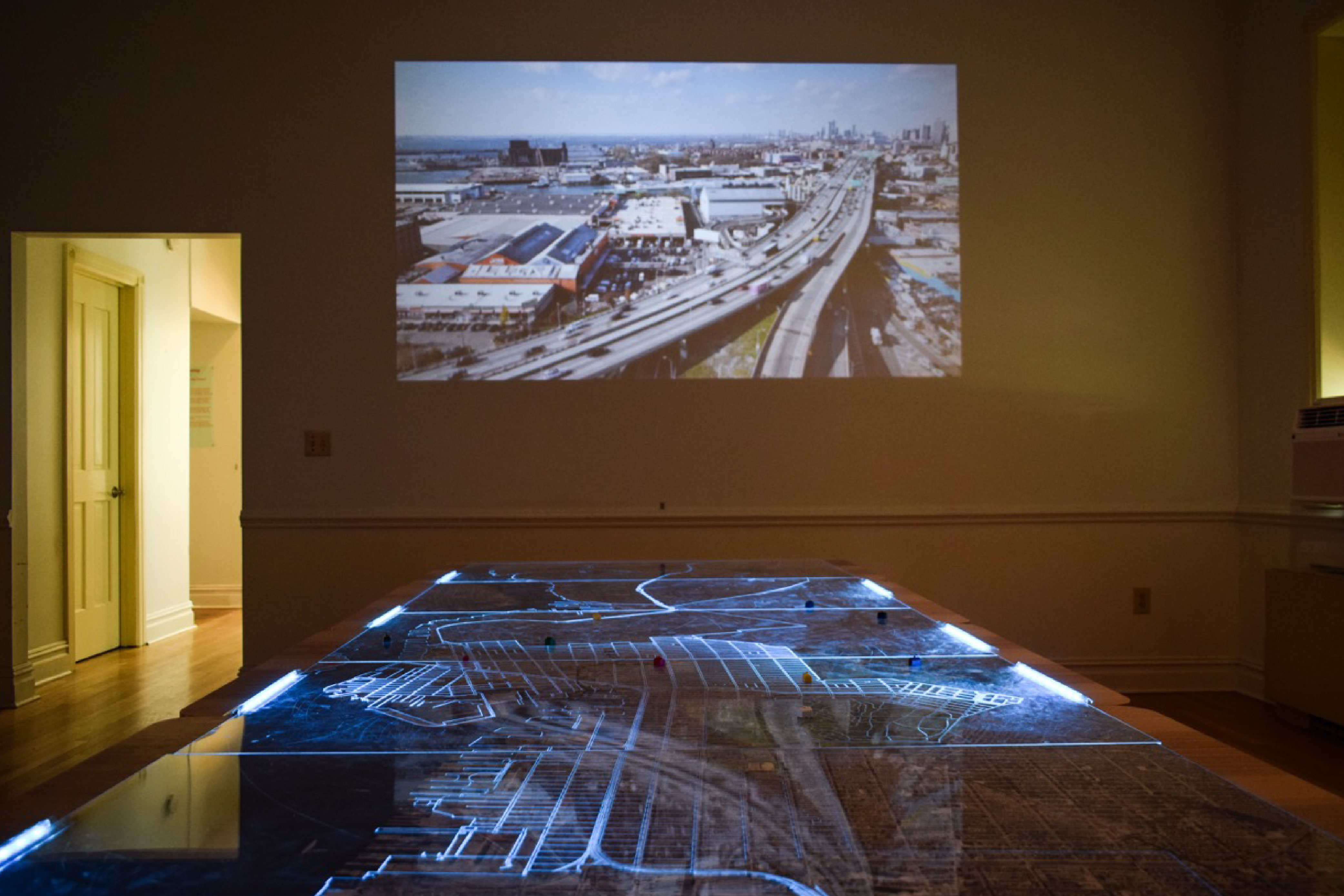 BQE 2053 Exhibit
︎︎︎ Exhibition
2020 Fall Fellowship
︎︎︎ Residency
2022 Fall Fellowship
︎︎︎ Residency